breadcrumb
breadcrumb
breadcrumb
breadcrumb
breadcrumb
breadcrumb
Bulb sprays
If you want to completely transform a simple perfume bottle, we know the way! You can place a bulb spray on your perfume bottle easily and quickly in your desired color, so you can transform it into a bottle of another age.
It can be useful for your perfume, decorative for your boudoir or decorative for your shop's window.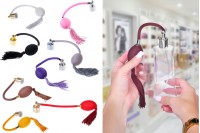 Long bulp spray for all our perfume bottles (bubble). Dimensions: The cap's size is 35 mm..
4.40€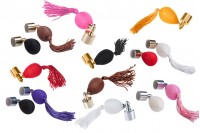 The cap's height is 35mm. ..
3.80€
Showing 1 to 2 of 2 (1 Pages)