breadcrumb
breadcrumb
breadcrumb
breadcrumb
breadcrumb
breadcrumb
Bulb sprays
An ideal way to completely transform a simple perfume bottle that your clients will love!
You can easily have a vintage bottle, just by putting a bulb spray, in the color you prefer.
It can be useful for your perfume, decorative for your boudoir or for your shop's window.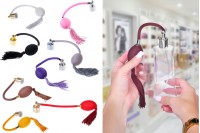 Long bulp spray for all our perfume bottles (bubble). Dimensions: The cap's size is 35 mm..
4.40€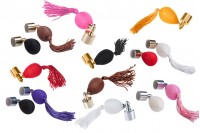 The cap's height is 35mm. ..
3.80€
Showing 1 to 2 of 2 (1 Pages)