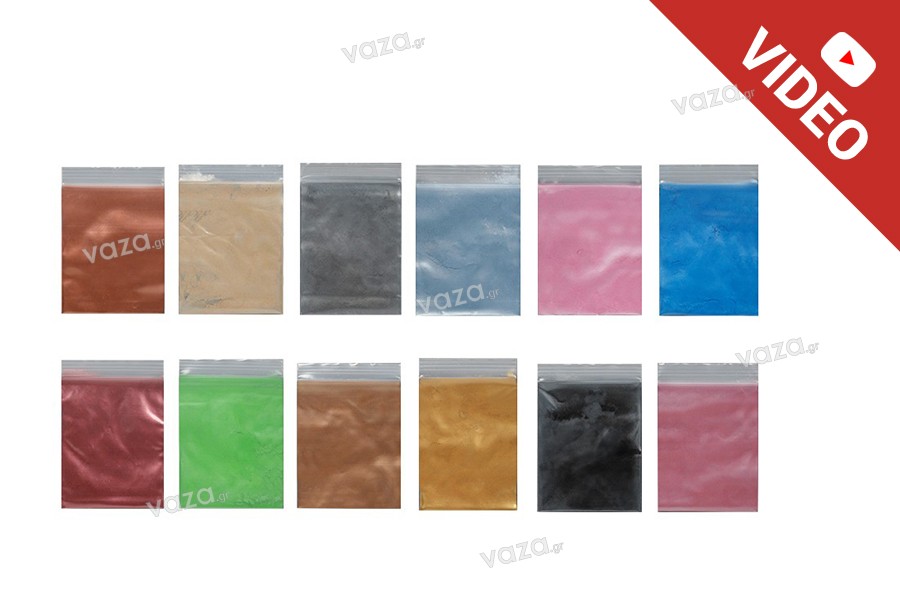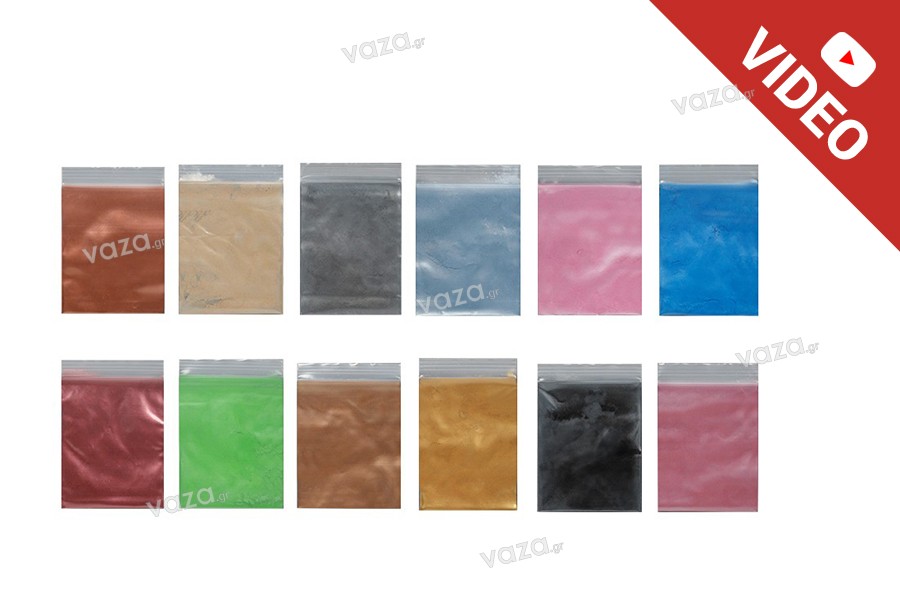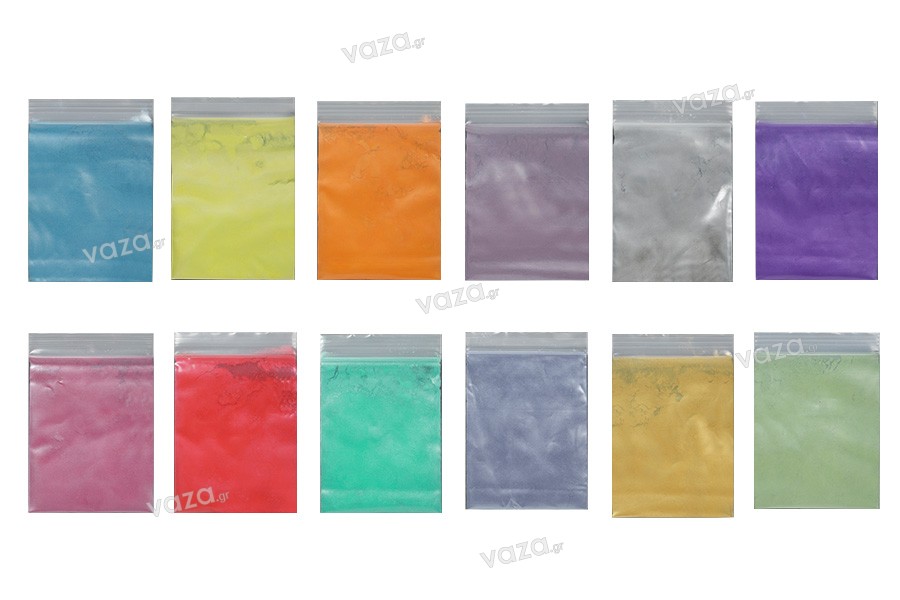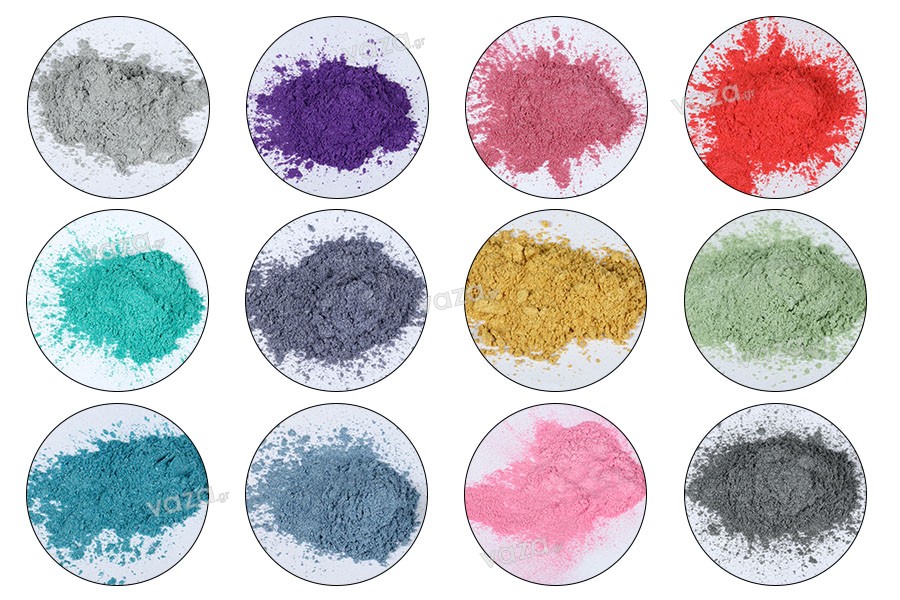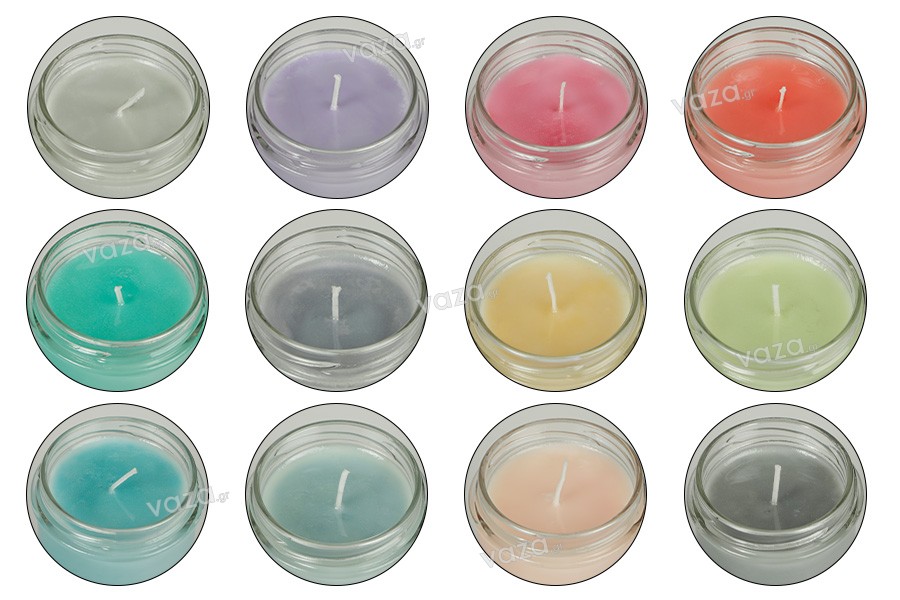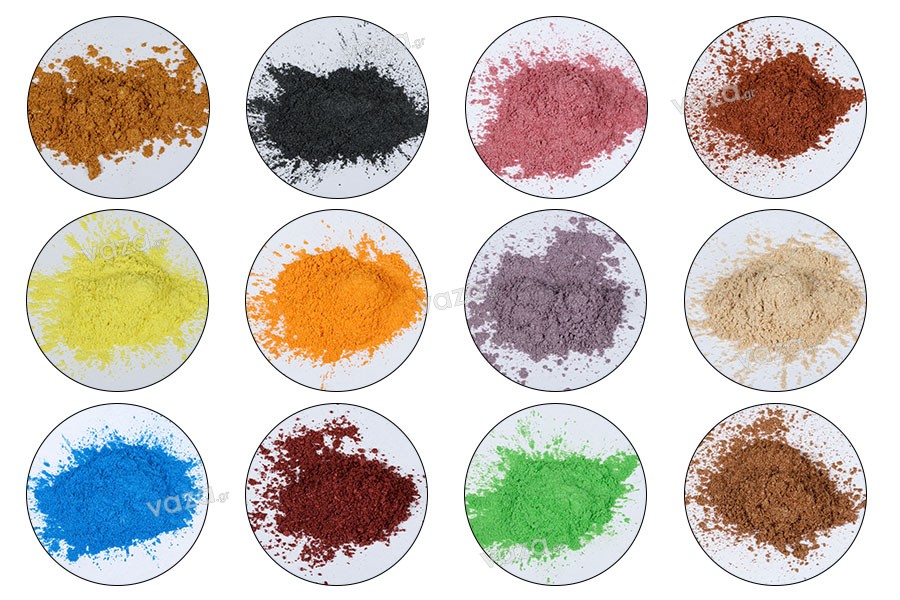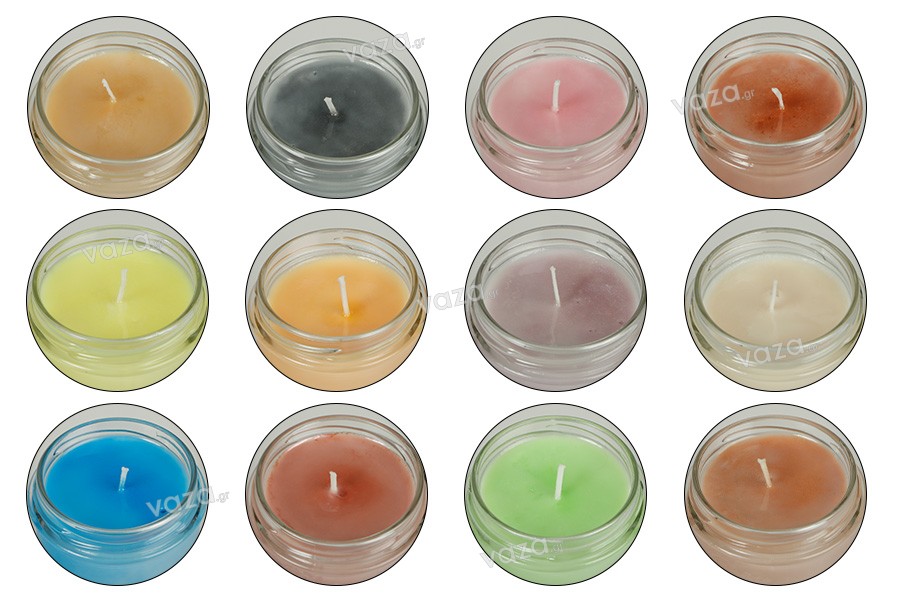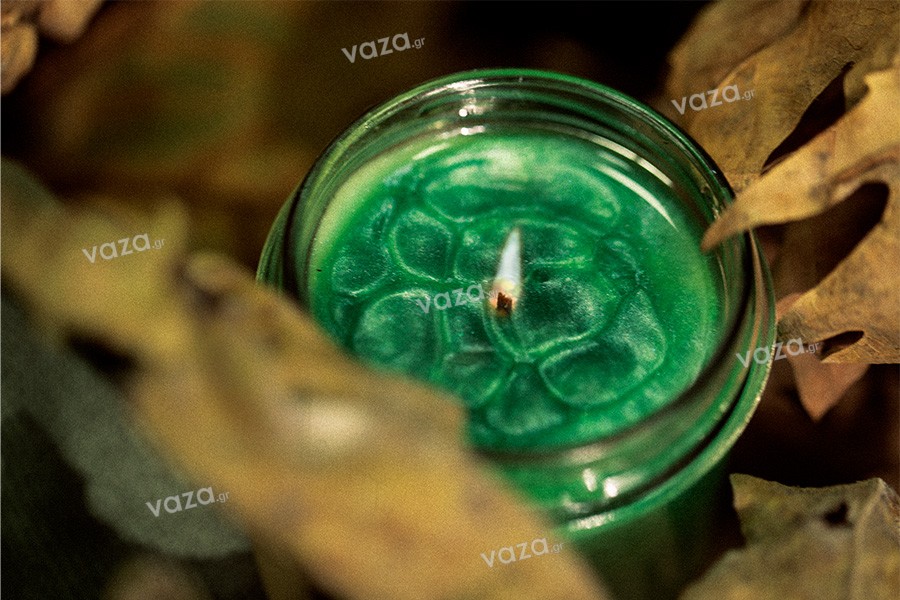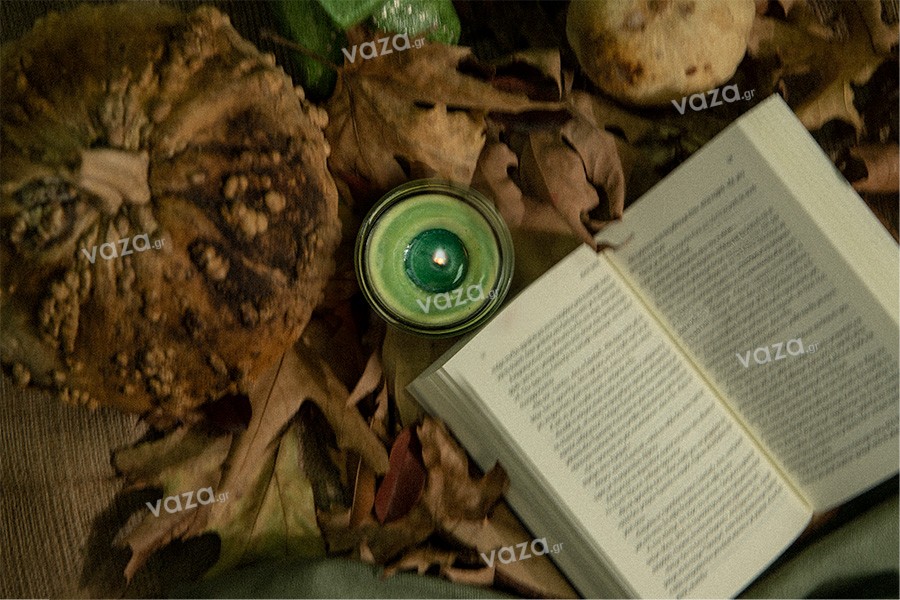 Mica colors - pack of 24 colors (3 g/color)
Specification
Weight
102.31
Pieces / Pack
24
Pricelist:

Prices are per
pack of 24
pieces
39.60€
(49.10€ VAT included)
*The prices per piece may be rounded to decimal places
Mica colors - pack of 24 colors (3 g/color)
Natural pigments (natural mica) in powder form, ideal for creating candles and constructions from liquid glass.
Mica colors can be used to color various cosmetic products such as lipsticks, eye shadows, lip balms, body lotions and creams, soaps and more.

The product is sold in a package of 24 pcs.

Each piece is a different color (24 total colors in each pack).

- 3 g/color
- 72 g/package
Reviews (0)
Write a review
Your Name:
Your Review:
Note:

HTML is not translated!
Rating:
Bad
Good
Enter the code in the box below: